ProSpot Fitness has taken free weight home gyms to the next level. The ProSpot Fitness Fusion SSG is the biggest bang for the buck. This ProSpot Fitness Fusion SSG comes with everything you need to have the best work out of your life. The ProSpot Fitness Fusion SSG come with the lat machine and the weight bench. The weight bench on the the ProSpot Fitness Fusion SSG can fold into the gym system to save space. The ProSpot Fitness Fusion SSG can also fold-in to save space as well. The ProSpot Fitness Fusion HG-1 is a heavy built rack system with an optional lat machine with weight stack. The ProSpot Fitness Fusion HG-1 is a bit smoother, and built for a removable bench. ProSpot Fitness HG-6 machines replaced the older smith machine. The natural movement and extreme safety brought to by ProSpot Fitness will make the decision easy for you. Take a look at the YouTube on the top row of this page, It will show you how the ProSpot Fitness Fusion SSG works. For more info on commercial fitness call 843-636-3833
Fitness Equipment Inc. asks, What will you do with all that money we save you? $$$$
We get your ProSpot Fitness to you on time and ready to be used. Never sacrificing customer service.


ProSpot Fitness
Fitness Equipment of Champions

Check out this video on the ProSpot Fusion SSG. The most advanced home gym .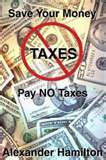 Taxes? At Fitness Equipment Inc. we do not charge any sales tax. We Just keep saving you money.
"Tell-A-Friend"Program
When you tell your friend "I bought a Treadmill, Home Gym, Rower, BodyCraft, Lifecycle, Elliptical, Infrared Sauna, Stepper, Smith Machine, ProSpot and much more from Fitness Equipment Inc." You will get a reward.


Order Now/Call Now
Open 24 Hour, 7 Days A Week






Customer Service: service
Tech. Assistance: support
Ordering: ordering