Who make a recumbent stepper and why do they make a recumbent stepper. There are two main company's that make a recumbent stepper. The first is the SciFit RST 7000 and the SciFit RST 7001, They make their recumbent stepper right here in the great United States of America. SciFit' s RST 7001 recumbent stepper is the best of the steppers out there today. The SciFit RST 7001 has a removable seat, to allow someone that is wheelchair bound to use the recumbent stepper right from their chair. The placement of the computer head boards is unlike any other recumbent stepper. The SciFit RST 7000 also has a head board that can use the SciFit key system. The second recumbent stepper is the NuStep. NuStep makes three units. The NuStep T4, NuStep T5, NuStep T5XR. The NuStep T4 or Nustep TRS 4000, is the oldest unit. The NUStep T5 has rotating handles. and walk through design. The NuStep T5XR has rotating handles and reclining seat option. The NuStep uses an LCD screen which is hard for the elderly to read. The SciFit RST 7001 uses a much more advanced. For more info call 843-636-3833.
Fitness Equipment Inc. asks, What will you do with all that money we save you? $$$$
We get your SciFit Recumbent steppers to you on time and ready to be used. Never sacrificing customer service.


SciFit Recumbent Stepper
Fitness Equipment of Champions

Check out this SciFit video on how the controls work.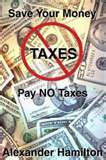 Taxes? At Fitness Equipment Inc. we do not charge any sales tax. We Just keep saving you money.