Home Gyms or Multistation Gyms, as they are sometimes called, come in many different versions. There are over 100 home gym systems available. Lets look at the word home gym first. What is a home gym, well it means something different to each person. A home gym is a one or two stack gym built solely for the home workout. Some examples of home gyms would be the The Bodycraft Galena, the BodyCraft X-Press, the BodyCraft K-1. The BodyCraft K-2 and BodyCraft Family X-Press are two stack home gyms. The BodyCraft X4 to some out there would also be a home gym, and it could be. The difference is that it has four weight stacks and has a commercial warranty. This would make this a multistation gym system. In the old days a home gym would be called a Universal Gym. This was because most high schools around the USA had this very large chrome gym system with more than one weight stack and it was called Universal. At that time it was the only system of its kind. Today's home gym is so advanced and smooth. Home gyms are built to work with many different body types. When looking for a home gym you must get one that fits you body type, and can do the exercise you want to do. I recommend the BodyCraft K-1. It is clearly the best home gym system I have seen to date. BodyCraft makes home gyms that people want, while lots of companies make what they want. BodyCraft stands behind every home gym, with excellent customer service. The next type of gym system is the Free Weight home gym. This multistation gym uses weight plates for resistance. Some free weight systems will have lat machine add-ons. The add-ons will sometimes use weight stacks. The free weight home gyms are not as safe to use as the weight stacked home gyms. The best is the ProSpot SSG and the ProSpot HG-1. These free weight home gyms are the safest ever made. The BodyCraft Jones would be a close second. Yukon has some really nice home gyms as well. Call for help at 843-636-3833

Free Lifetime Parts Warranty On All Of The BodyCraft Home Gyms!
All BodyCraft Gyms, Sold At Lowest Prices! What Will You Do With The Money You Saved?


843-636-3833
Free Shipping is Included. On All BodyCraft Home Gyms.$.00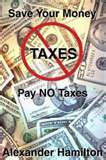 NO Taxes Added On To The
Bill. Nothing
Extra Added
To The Bill Ever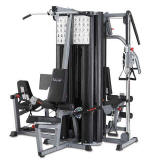 843-636-3833

Call For Special Price
BodyCraft Fitness X4 Home Gym

The Bodycraft X4 home gym system is the most advanced home gym system, in the world today. This Bodycraft X4 home gym is the first system to combine two different bench press systems. The first system, is the natural dumbbell style format (seen in the picture to the left, straight ahead of you). The second is an upright station, that can do all the major pressing angles, like: (shoulder press, incline press, decline press, flat press). This home gym has 4 weight stacks (205Lbs.). This will allow four users to workout at the same time. The Bodycraft X4 home gym systems Features all the exercise that are found in a real gym, and many more that are not found in the local gym. The ability to functionally train is what sets this multi-gym from the rest. This system will let the user simulate sports exercises such as; golf swings, tennis swings, kicking motions, baseball throws, baseball batting, and many other functional training exercises. This gym has been a long time in the making and was well worth the wait. BodyCraft's detail to each part of the gyms movements, shows the care taken to get the home gym system just right for both sex's (male, Female). Fitness Equipment Inc. has tried, many of the home gyms out on the market today, but we have never found a complete home gym system that we liked. Yes we have found certain things on some home gym systems that were great, yet we also found exercises missing on those home gyms that we wanted. The Bodycraft X4 home gym systems has it all and will fit all the different workouts out there today. Call to get one 843-636-3833
Included in system are the following:
Contoured padding and rotating foot pedals

High grade steel construction

Rotating arms provide dumbbell exercises

Up right benching ability

114" deep x 82" wide x 83.75" tall(92"w-legpress)

Lat bar, arm curl bar, ab strap, and ankle strap included

Lifetime warranty

"Tell-A-Friend"Program
When you tell your friend "I bought a Treadmill, Home Gym, Rower, BodyCraft, Lifecycle, Elliptical, Infrared Sauna, Stepper, Smith Machine, ProSpot and much more from Fitness Equipment Inc." You will get a reward.




Order Now/Call Now
Open 24 Hour, 7 Days A Week

A Free Full Lifetime Parts Warranty Valued At $500.00 On All BodyCraft Home Gyms
What Will You Do With The Money You Saved? Take a trip, buy a big screen TV.

Customer Service:
service

Tech. Assistance:
support

Ordering:
ordering