At Star Trac�, we're proud to be an international leader in commercial quality fitness equipment. But we're far from satisfied. From beginners to advanced athletes, we're dedicating ourselves to making exercise such a compelling experience, that people want to make health and fitness a lifelong commitment. Combining user-friendly, innovative products and education, we're determined to change the way club owners and fitness equipment buyers view their relationship with Star Trac�. Hop on board with us and we'll take you on a lifelong journey that's nothing short of breathtaking. At Star Trac�, we are proud to be an international leader in commercial quality fitness equipment for all fitness enthusiasts. But we�re far from satisfied. From beginners to advanced athletes, we�re dedicating ourselves to making exercise such a compelling experience, that people want to make health and fitness a lifelong commitment. Every day, more than 3 million people in over 70 countries use Star Trac� exercise equipment in fitness facilities and at home. Best known as a manufacturer of user-focused equipment, we are one of the fitness business� preeminent creators of innovative cardiovascular and strength products � designed with the user in mind. Our complete line of fitness equipment includes the Pro Treadmill with built-in fans, distinctively designed upright and recumbent stationary bikes, elliptical trainers that offer a natural stride, the exclusive bikes for Group Cycling�, a dependable Stair climber, three complete lines of Selectorized strength equipment, multiple free weight pieces and Max Rack� the most advanced power rack/smith machine combo, on the market. Star Trac� is also partnered with Mad Dogg Athletics, Inc., the creators of the Group Cycling� bikes and the Group Cycling� education program. This partnership is highlighted by Star Trac� building the patented Group Cycling� bikes while Mad Dogg Athletics supplies the Group Cycling� educational programming. Under the direction of Chairman James M. Doody, Jr., Star Trac� has strived to be in the forefront of the industry, designing breakthrough products that set standards and establish new paradigms for fitness equipment. A few of our innovations include Star Trac�s patented Impact Absorption System, the Sport Utility Display, Pro Partner and user-controlled fans on our treadmills, elliptical trainers, and bikes. Since introducing our first commercial products in 1974, we have been committed to building partnerships with our customers to provide products that require little maintenance, stand up under constant use and meet the most exacting requirements individuals desire. We pride ourselves on delivering unparalleled service to all our customers. We are committed to creating equipment that is �Designed to Inspire.� Star Trac's commitment to you, our customer, is to do whatever it takes to satisfy your needs. Star Trac� is a company run by fitness enthusiasts, creating products for fitness enthusiasts. We understand that it takes the same drive and determination to succeed in business as it does in life. This commitment is reflected in everything we do. It's why we go above and beyond to design and manufacture world-class fitness equipment for you. It's in the superior service and support we provide to keep your equipment in top shape 365 days a year. It fuels our constant quest to develop innovations that make workouts safer, more effective, and more enjoyable. When you buy Star Trac�, you're not only buying the best equipment, you're buying the most dedicated team in the industry. Star Trac's world headquarters and manufacturing facility in Irvine, California is a nearly 100,000 square foot world-class facility that represents Star Trac's continued investment to foster business and industry growth domestically and internationally. Never satisfied with the status quo, the ongoing expansion of development and manufacturing capabilities emphasizes Star Trac's commitment to continually raise the benchmark for value and quality in fitness products and services. Built in 1997, the facility features 6,640 square feet of research & development laboratories, while nearly 18,000 square feet are devoted to executive and administrative offices. A 55,000 square foot, state-of-the-art manufacturing area boasts continuous-flow assembly lines, as well as electronic assembly, metal fabrication and weld shops. Generous space is also devoted to our state of the art show room and employee fitness center. "Our manufacturing facility implements Continuous-Flow Manufacturing (CFM) and Quality Improvement Programs (QIP), providing continuous product and process improvement," states Ray Mosher, Vice President of Manufacturing. "This world-class facility also accommodates a 300% growth in production capacity." Just opened in 2006, less than three miles away, is our new 60,000 square foot logistics center that handles our warehousing of finished goods and parts, as well as our shipping, receiving, customer service and sales departments. For more info on commercial fitness call 843-636-3833
Fitness Equipment Inc. asks, What will you do with all that money we save you? $$$$
We get your Star Trac Fitness to you on time and ready to be used. Never sacrificing customer service.


Star Trac Fitness
Fitness Equipment of Champions

We have been Outfitting and designing health clubs, apartments, condo's, fire houses. DESIGN SERVICES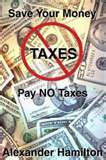 Taxes? At Fitness Equipment Inc. we do not charge any sales tax. We Just keep saving you money.
"Tell-A-Friend"Program
When you tell your friend "I bought a Treadmill, Home Gym, Rower, BodyCraft, Lifecycle, Elliptical, Infrared Sauna, Stepper, Smith Machine, ProSpot and much more from Fitness Equipment Inc." You will get a reward.



Order Now/Call Now
Open 24 Hour, 7 Days A Week




Customer Service:
service

Tech. Assistance:
support

Ordering:
ordering